acam messelectronic GmbH
When Georg Jedelhauser (photo) started his career as Vice President Sales at acam-messelectronic GmbH in Stutensee near Karlsruhe in early 2013, he had a clear assignment: The engineer should further expand sales in Asia and especially in the important growing market of China. So far, the manufacturer of high-precision measurement solutions worked with a dealer in China, but Jedelhauser wanted to start the next stage and build his own team. This is not an easy task for a company with 25 employees. On the recommendation of the IHK Karlsruhe, Jedelhauser first contacted bw-i in Stuttgart and later the Nanjing office in the Chinese province of Jiangsu.
Bw-i operates its own branch in Nanjing, where the representative of the state of Baden-Württemberg also has his office and supports SMEs in entering the Chinese market. "The bw-i Company Pool offers exactly what we were looking for," so Jedelhauser. In August 2013, acam started with a Chinese employee, and a year later, the second one joined. The manager appreciates at the Company Pool that bw-i manages the administration and takes care of the staff, that there is no fluctuation among the employees and the office space can also be used for customer visits. "We can concentrate fully on the business", said Jedelhauser.
The highly innovative company, which has been part of the Austrian ams AG since the end of 2014, is the world market leader in ultrasonic flow measurement and can supply u. a. System-on-chips for the latest generation of ultrasonic water meters. China is one of the largest growth markets for such remotely readable water meters; That is why China is one of the most important markets for acam. "The Chinese are much more open to new technologies," observes Jedelhauser, "with its successful deployment in China, ultrasound technology is also becoming more popular in Europe and the US." This is also driving demand in these markets.
Jedelhauser was convinced of the openness of the Chinese at Water Expo in Beijing at the end of 2015. acam participated in the joint booth organized by bw-i and was very satisfied with the response to its products.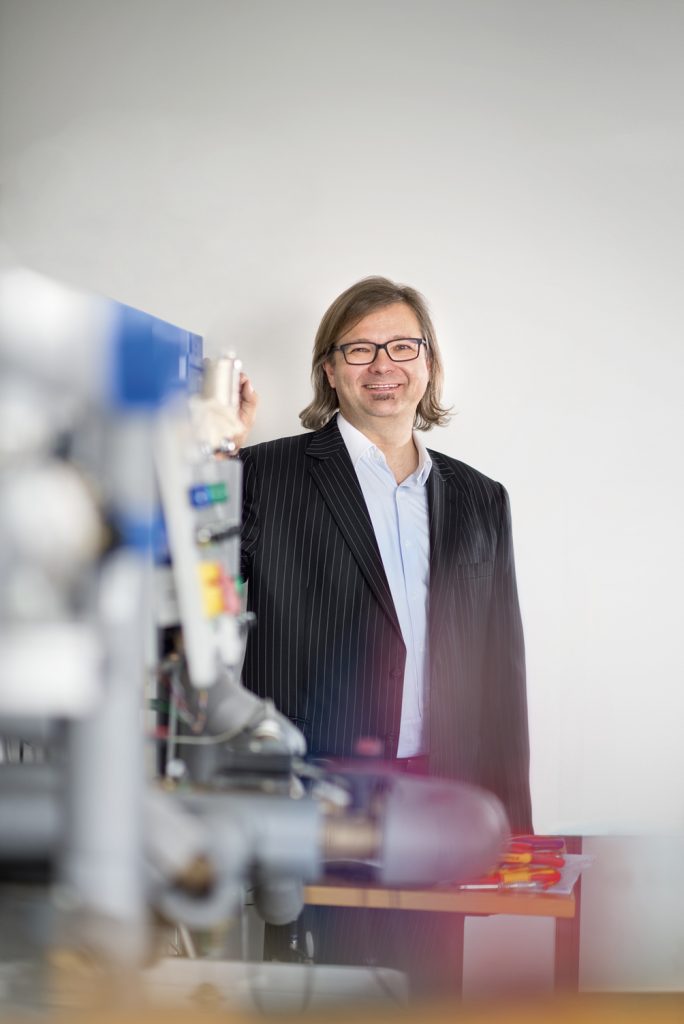 (Source: bwi Annual Report 2015)