EducationPlus2022 was successfully held in Taicang!
The EducationPlus2022 Taicang International Summit & Exhibition for Vocational Education and Applied Education, which was jointly organized by Messe Stuttgart and Taicang Municipal People's Government, was held in Taicang from September 6 to 8, 2022. At the opening ceremony, relevant institutions, government leaders, and education administration departments in the field of vocational education from Germany and China expressed congratulations via videos, explaining the important role of vocational education in promoting economic development and industrial upgrading.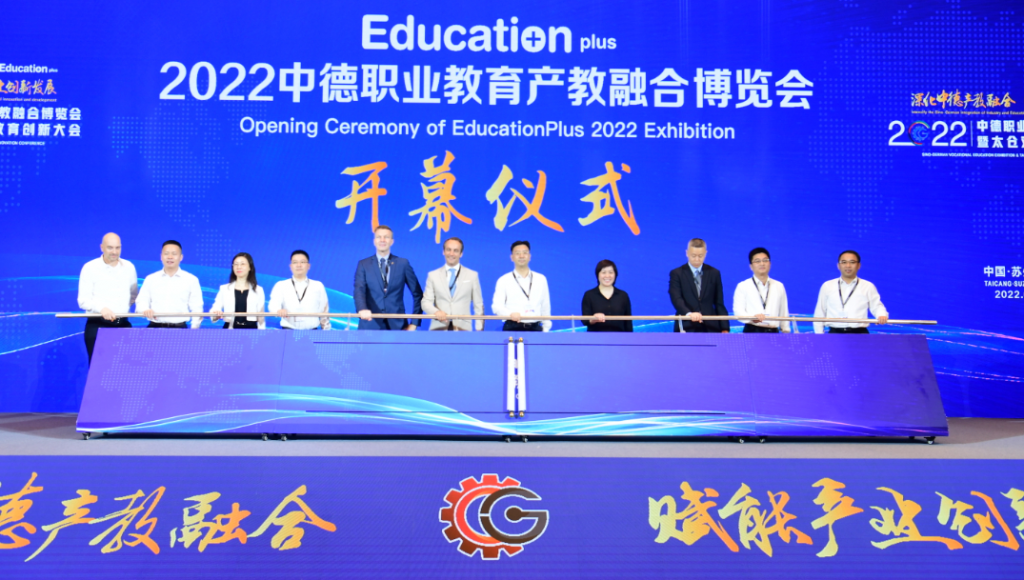 (Image source: Taicang High-tech Industrial Development Zone)
At the opening ceremony, Mr. XU Zhiqiang, deputy secretary of Taicang Municipal Party Committee, pointed out that Taicang has benefited a lot from the practice of dual education since 2001. The city of Taicang will take this conference as an opportunity to learn from the advanced experience of German vocational training, further expand the scale and content, continuously raise the level of integration of enterprises with vocational schools and universities, and is providing experience for the development of modern vocational education. Taicang will continue to strengthen external communication, pay close attention to the implementation of relevant policies, enrich and improve the development pattern of integration of enterprises with vocational schools and universities. At the same time, we sincerely welcome Chinese and foreign entrepreneurs to actively participate in the practice of Taicang dual education, to realize mutual benefits through close exchanges and innovative work.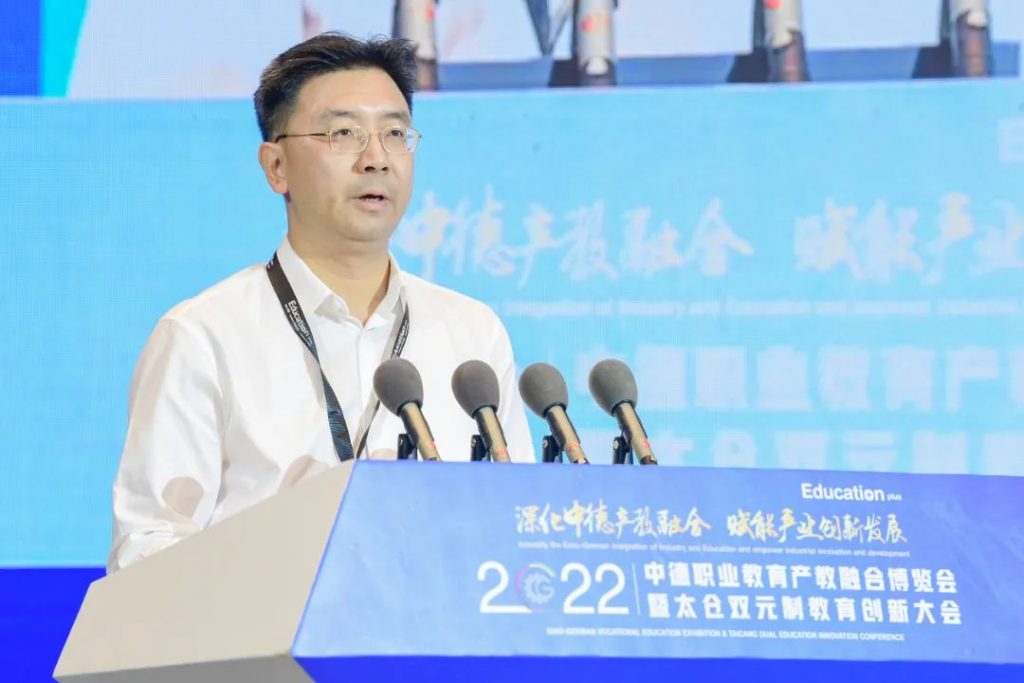 At the invitation of Messe Stuttgart and Nanjing Stuttgart Joint Exhibition Ltd., Mr. Henning Vogelsang, the chief representative of the state of Baden-Württemberg in China, attended the conference and delivered a keynote speech. He emphasized the importance of vocational education for enterprises from Baden-Württemberg in China. "Only when vocational education is regarded as high-quality education by society and family more talented students will be choosing this path. The skilled talents cultivated by vocational education are not only an important pillar for enterprise development and innovation, but also an indispensable part in the transformation and upgrading of China's manufacturing industry. " says Mr. Vogelsang.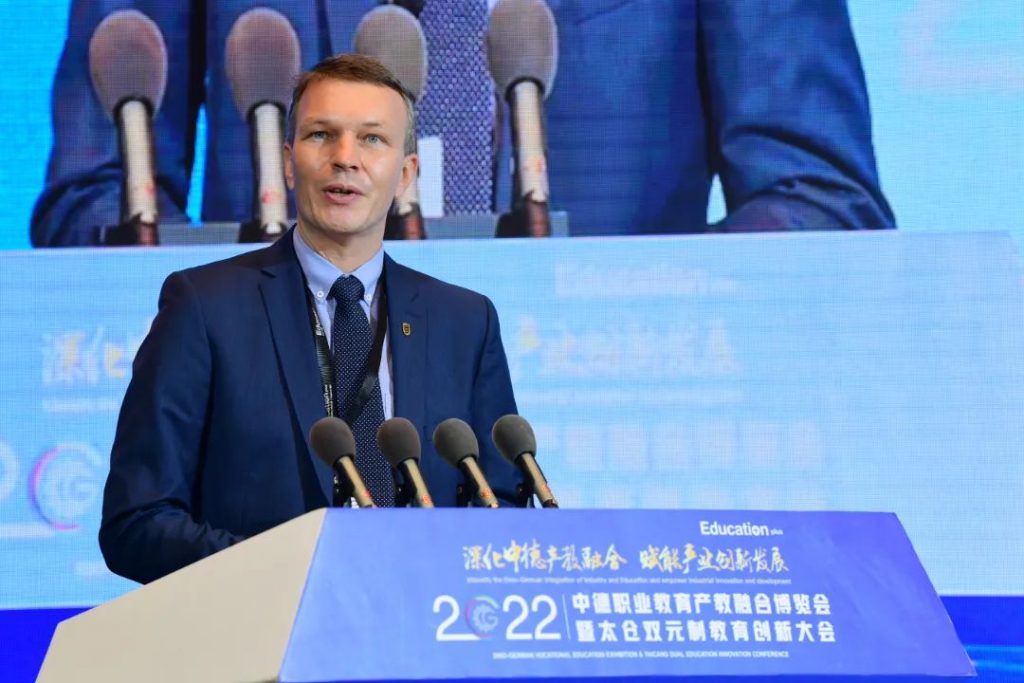 Mr. Roland Bleinroth, Deputy Mayor of Stuttgart and CEO of Messe Stuttgart, pointed out in the video speech that skilled workers have to face new challenges due to the human-machine integration in intelligent manufacturing. Not only in Germany but also worldwide, the high demand for skilled workers means that careers based on vocational education are more attractive than ever. EducationPlus2022 has built a platform for face-to-face communication with these industries and sectors.