LBBW transforms Shanghai office into a licensed branch
Landesbank Baden-Württemberg (LBBW) continues to step up its activities in Asia and, in its latest expansion efforts, has transformed the bank's representative office in Shanghai into a fully licensed branch. LBBW now has three locations in Asia with a banking license: Singapore, Seoul and Shanghai, where it can now offer trade finance, loans, and accounts in CNY, EUR, and USD to its customers in China.
Guiding the export-driven German economy into international markets is at the heart of LBBW's business model. It has been active in Asia for over twenty-five years with seven locations across the region, managed from its regional hub in Singapore. In 2021, LBBW received approval from the China Banking and Insurance Regulatory Commission to establish a branch in Shanghai. On September 1, 2022, LBBW Shanghai branch was officially established.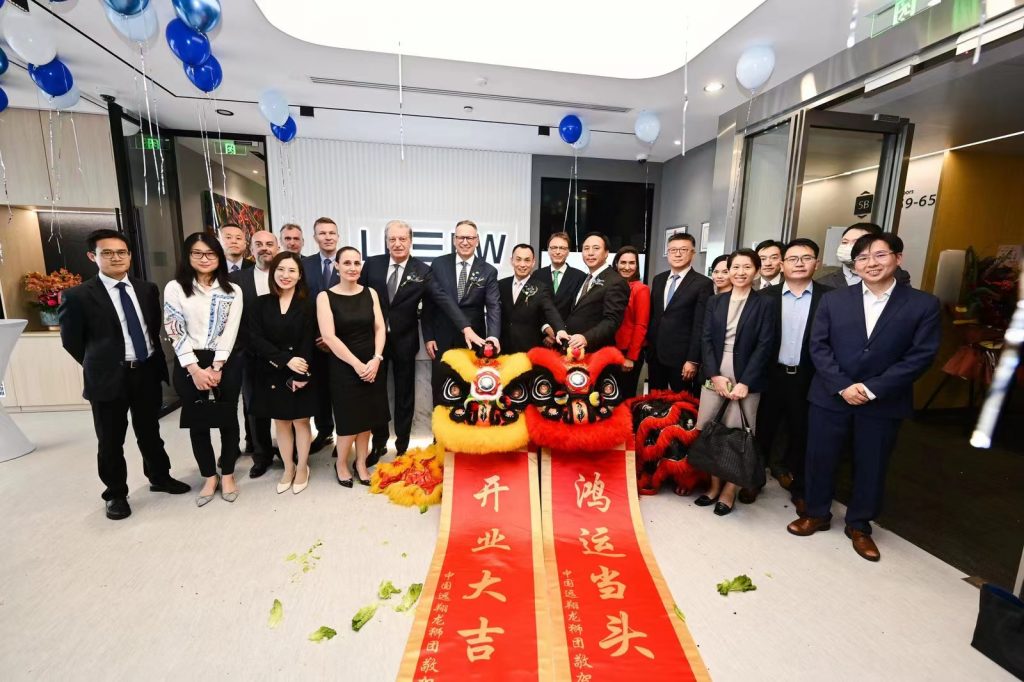 "Despite COVID-19, Asia remains the most dynamic growth region in the world. As such, LBBW's operating presence is a logical and – particularly in the medium to long term – a sensible and necessary step in our internationalization strategy," says Dr. Christian Ricken, the member of the LBBW Board of Managing Directors in charge of capital market activities and international business. "We have prepared for the transformation very thoroughly and well in advance, and it is an essential component of our Asian strategy. We are now delighted to finally launch our broad range of services for customers in China," says Jens Rübbert, head of the Asia/Pacific region.
The Shanghai branch's business is focused on corporate banking, with a particular focus on supporting subsidiaries of German companies as well as the bank's export and trade finance businesses. The Shanghai branch will be managed by Mr. Martin Broda, who has been the Chief Representative of LBBW Shanghai Representative Office since 2019.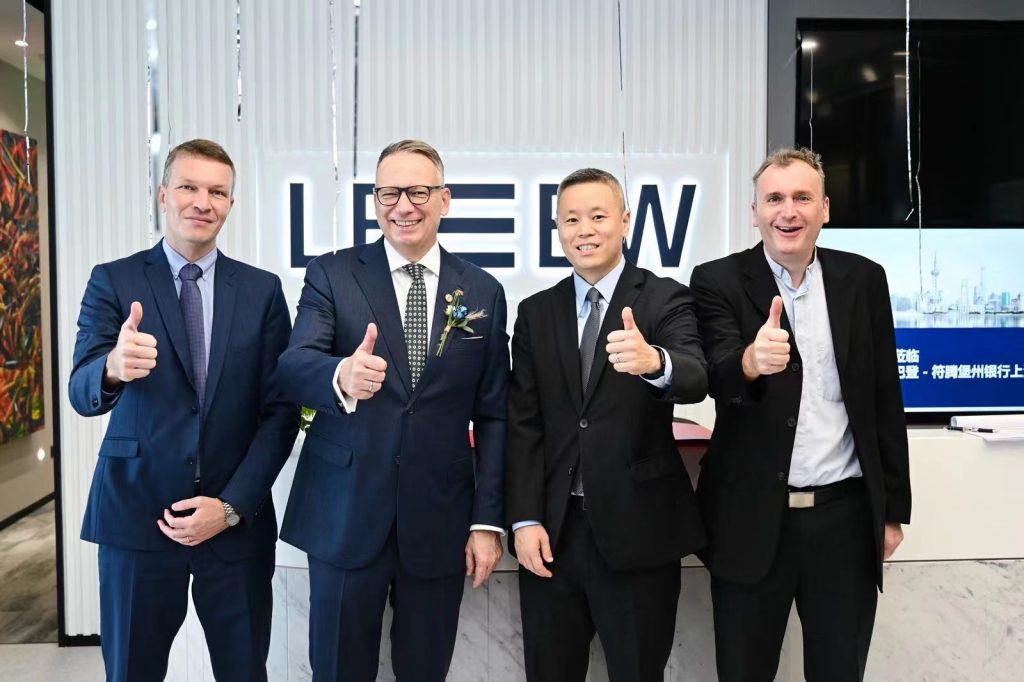 Mr. Henning Vogelsang (the first one from the left), the new Chief Representative of the State of Baden-Württemberg in China, was invited to attend the opening ceremony and attended the ribbon-cutting ceremony as a guest.