Event: Science meets Industry- Quantum Technologies
Science meets Industry- Quantum Technologies
Date: October 21, 2021 – 15:00 – 23:30 – online
Since 2021 Baden-Württemberg hosts one of Europe's most powerful quantum computer. Researchers worldwide engage with quantum technologies with the hope to fully exploit its potential. But how do quantum computers operate? And what is the current state of research and development?
Companies should have the opportunity to develop and test own algorithms. This is how Businesses and Science may give quantum computing a trial and subsequently introduce these technologies.
The event 'Science meets Industry' with its focus on quantum computing provides a platform for representatives of science and industry to explore synergies and exchange knowledge.
Get informed about the current state of quantum technologies in Baden-Württemberg and get to know business cases from the German South-West!
After the presentation of local solutions, we expand our view and have a look at applications and business cases from abroad for example from Israel, Finland and Denmark.
How are data secured when dealing with quantum computing? This will be the topic of our excursus in post-quantum cryptography.
Anotheraim of our event is to offer an access to the specifics of quantum technologies to a broad audience that is interested in technical developments. Besides the delivery of information, the event platform offers possibilities to connect companies and Start- Ups with universities, research institutions and young scientists. Get information about technological trends, exchange with high quality speakers and international participants and expand your network!
You may participate in the complete one-day-event about quantum technologies or chose sessions accordingly to your interests. We offer four sessions with varying focal topics each lasting about 1.5hours.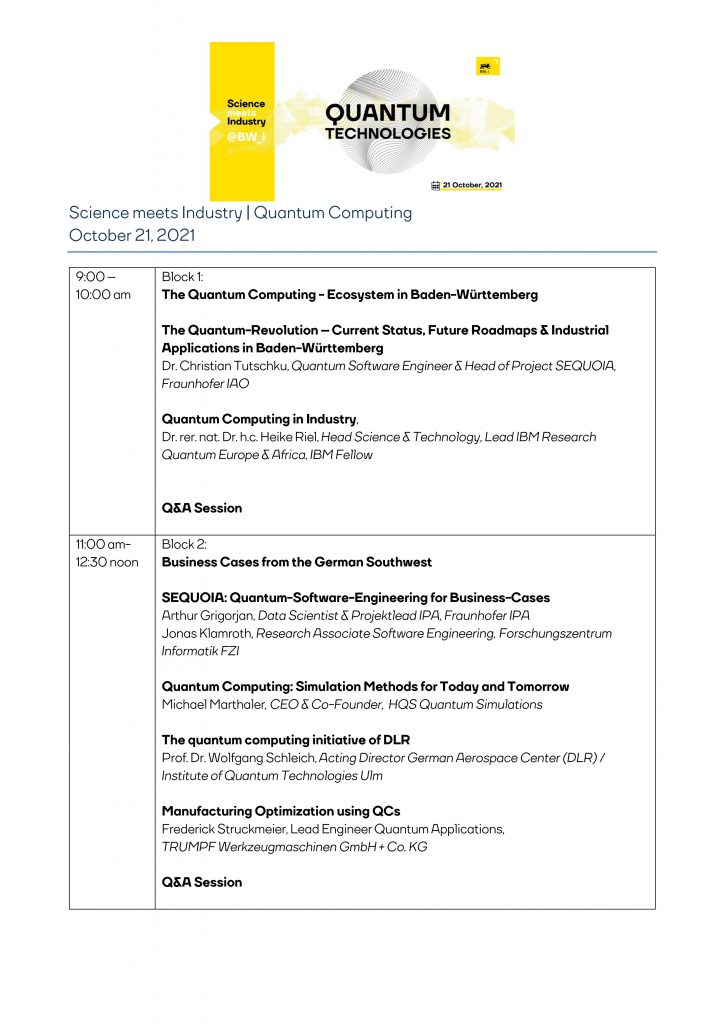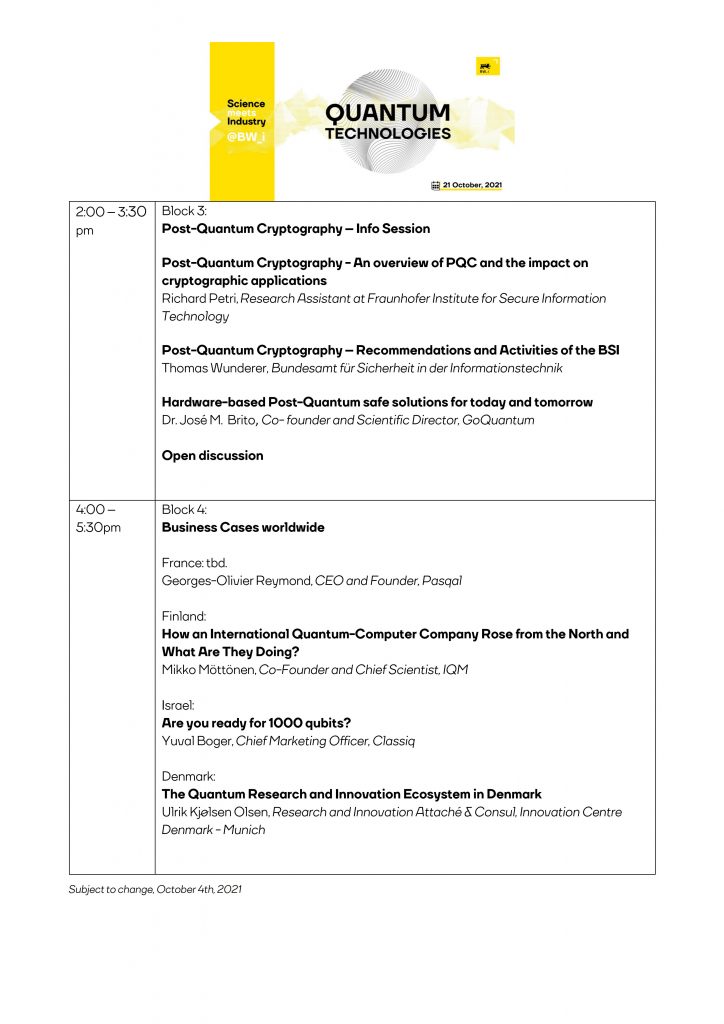 Registrationand access to Platform: https://bwsmi21.hspx.de/
Contact:
Baden-Württemberg International
Stuttgart, Germany
Annika Gold: annika.gold@bw-i.de
Ines Banhardt: ines.banhardt@bw-i.de