CMEF 2021: Premiere for the new stand concept of the Baden-Württemberg Joint Pavilion
China International Medicinal Equipment Fair (CMEF) took place from May 13th to 16th, 2021 in Shanghai National Exhibition and Convention Center. CMEF was founded in 1979. It is considered to be the largest medical device trade fair in the Asia-Pacific region.
Due to the corona pandemic, Baden-Württemberg International Stuttgart organized and prepared the fair from Germany. And our office in Nanjing participated the fair under the leadership of Mr. Bernhard Weber, provided support for the exhibitors of the Baden-Württemberg Joint Pavilion and introduced Baden-Württemberg to the visitors at the BW_i booth. 14 companies from Baden-Württemberg presented themselves at the CMEF and were represented by their China branches and partners on-site.
The new booth concept for the Baden-Württemberg Joint Pavilion made its debut at CMEF. The design of the new booth concept was well received by both exhibitors and visitors. Individual exhibitors gained more visibility through the new booth concept.
You can find more impressions of the CMEF 2021 in a short film: https://mp.weixin.qq.com/s/p6dBc-vyOWNvcz48inMSwg.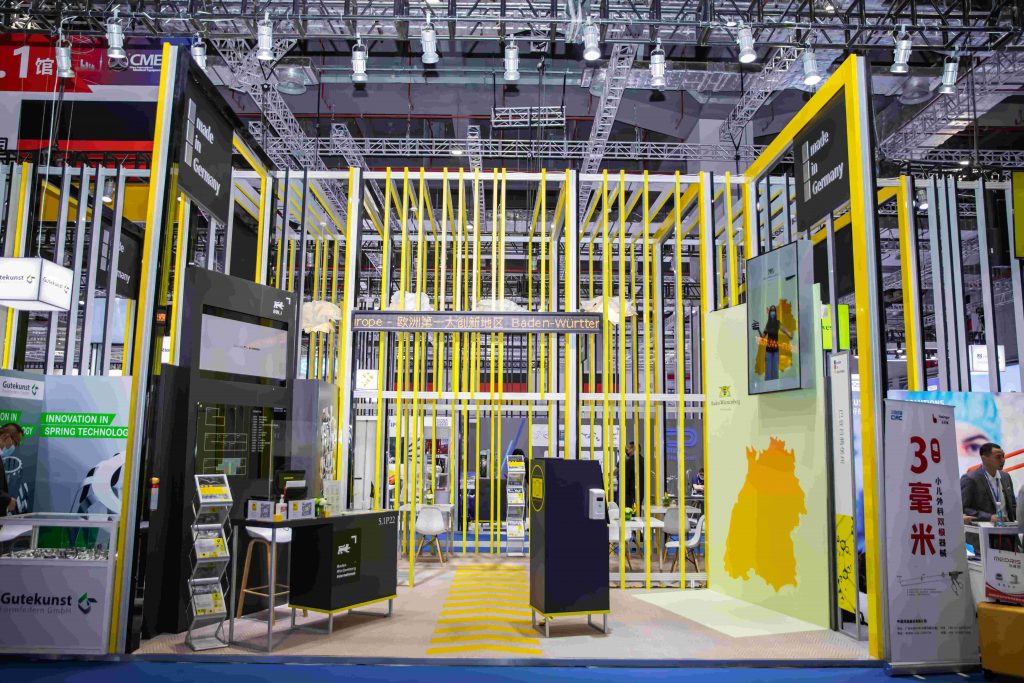 (BW_i booth Picture source: 山禾文化)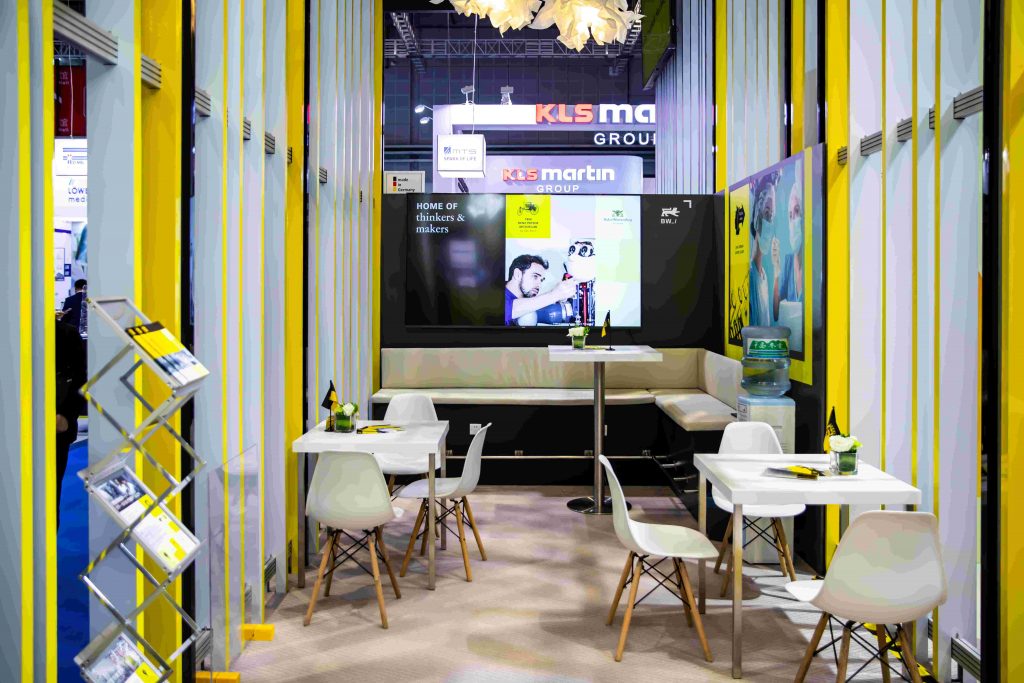 (BW_i booth Picture source: 山禾文化)