Baden-Württemberg Delegation's Exploration Trip
From October 16th to October 20th, Mr. Oliver Magiera, Government Director of Foreign Trade Division of the Ministry of Economic Affairs, Labour and Tourism Baden-Württemberg, and Ms. Nina Lehfer, Head of Internationalisation of Baden-Württemberg International GmbH visited Shanghai, Suzhou, Taicang, Nanjing, Jintan and Shenzhen, accompanied by Mr. Henning Vogelsang, the Chief Representative of the state of Baden-Württemberg in China.
The delegation first visited Mr. Pit Heltmann, Consul General of Consulate General of the Federal Republic of Germany in Shanghai. Afterwards, they met heads from GTAI, AHK and German Centre Shanghai.
The delegation visited Foreign Investment and Foreign Affairs Division of Jiangsu Provincial Commission of Development and Reform in Nanjing. They held an exchange meeting, together with International Cooperation Division of Jiangsu Provincial Department of Ecology and Environment, High and New Technology Division of Jiangsu Provincial Department of Science and Technology and Europe & Africa Division of Foreign Affairs Office of Jiangsu Provincial People's Government. Both sides exchanged views on the preparations for the upcoming 25th Mixed Working Group Meeting in late November.
The delegation attended 15 Years Global Advanced Manufacturing Institute Celebration and Grand Opening of Remanufacturig Technology Innovation Center in Suzhou.
The delegation visited Sino-German Cooperation Exhibition Hall and exchanged views with Taicang High-tech Industrial Development Zone on cooperation in Low-carbon environmental protection and other fields. The delegation also had conversation with representatives from OASE Living-Water (Taicang) Co.,Ltd, Huber Ranner Environmental Equipment (Taicang) Co.,Ltd, Henotec Technology (Taicang) Co., Ltd and Suzhou Sortingya Environmental Protection Technology Co., Ltd.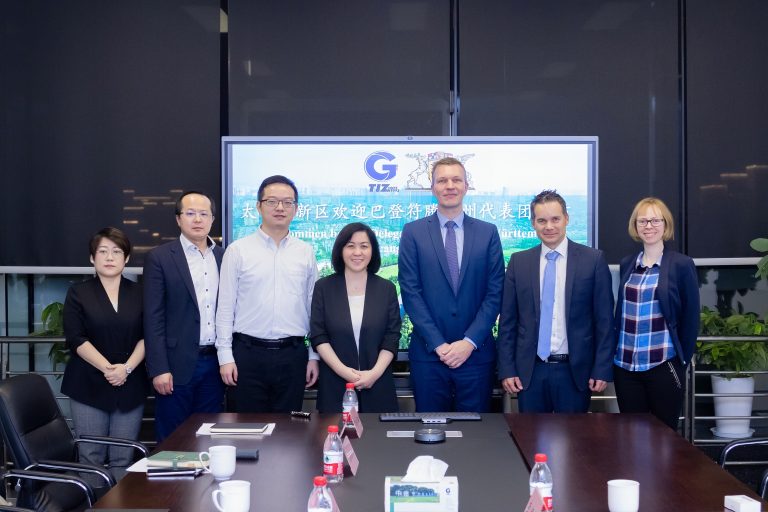 The delegation visited the Sino-German (Changzhou) Innovation Industry Park (SGIP) and exchanged views on strengthening the cooperation of environmental protection technology and other issues. They also visited the exhibition hall of SGIP and one of the environment protection related enterprises-Changzhou Runheng Energy Technology Co., Ltd.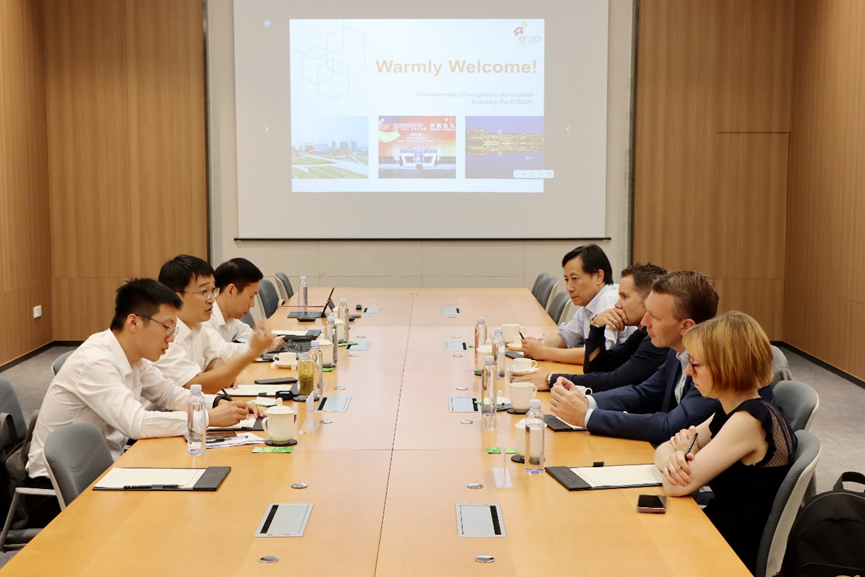 In Shenzhen, the delegation first visited Huawei Headquarters. Then, accompanied by Shenzhen Environmental Protection Industrial Association, the delegation had technology sharing and industry exchange with Shenzhen Energy Environment Engineering Co.,Ltd, Shenzhen Environmental Technology Group Co., LTD. and Qingyan Environmental Technology Co., Ltd. respectively. Finally, the delegation visited Shenzhen Zhishu Environmental Technology Co., Ltd and talked about smart water and smart environmental protection. After the meeting, the delegation was invited to visit Southern University of Science and Technology.