Market exploration trip to China on AI, Metaverse and Blockchain
Together with 18 companies and research institutions, Baden-Württemberg International undertook a market exploration trip to Beijing and Shanghai from July 3 to 7, 2023. The focus is on AI, metaverse and blockchain. By visiting the relevant companies, the members of the delegation learned about the challenges and potentials of the Chinese market in these areas and the opportunities that this brings.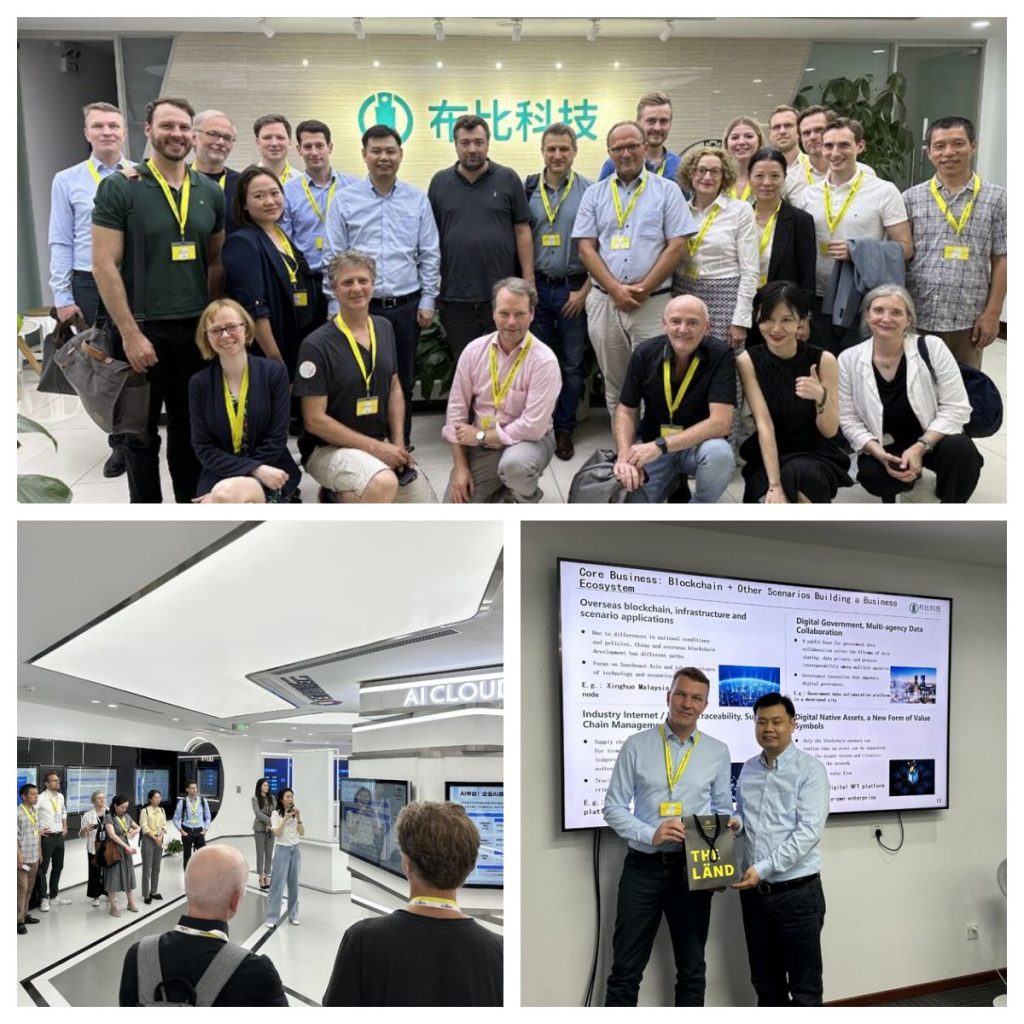 A highlight of our market exploration trip in China was the delegation's appearance at the WAIC – World Artificial Intelligence Conference 2023 in Shanghai. Under the motto "LÄNDing in the future: AI journey through Baden-Württemberg", our experts from business and science presented AI solutions from the fields of SmartCity, Industry and NewWork at the forum. They are representatives from BridgingIT GmbH, EDI GmbH – Engineering Data Intelligence, OPTOCYCLE GmbH & Co KG, Averbis GmbH, Karlsruhe Institute of Technology (KIT), Aimino Tech GmbH, AMEXIS GmbH, Fraunhofer IAO and ARENA INNOVATION. Many thanks to our delegation participants for their valuable input!